Fujitsu Compact In Ceiling Cassette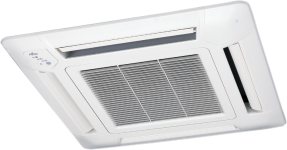 In ceiling cassette are the perfect solution for heating large open plan areas, their sleek design and 4 way air distribution insures even air dispersion throughout the entire area. A 7-day programmable timer completes the package and lets you control the comfort levels 24/7.


Models
AUTG18LVL 5.2KW(C)/6.0KW(H)
AUTG24LVL 7.1KW(C)/8.0KW(H)
Related Documents
Back...