Clever Kids Early Learning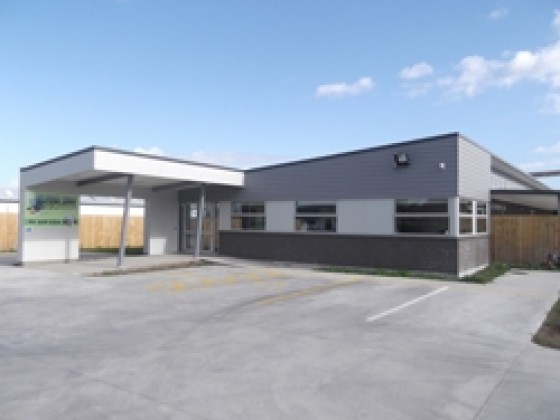 Hamilton's Clever Kids Early Learning Centre is a new purpose built facility. It was built to provide an environment where children can reach their learning potential. The centre has 5 separate rooms that create learning opportunities for each specific age group.

AHC was given the challenge of designing a heating and cooling system that would meet the demands of such a changing environment.

The main challenges in a building with this specified use are.
Large learning areas with lots of big windows and large opening doors meaning high solar gain through the summer and fluctuating temperatures with children moving from inside to outside.

Sleep rooms that need to be kept at a constant 20 degrees and run silently!

The system temperature needed to be able to be adjusted quickly to cope with the different levels of activity throughout the 5 learning spaces.

Areas that are not occupied need to be shut off to save wasting energy.

The system must be very efficient and fit the build budget with low ongoing maintenance costs.
Design solution
The large learning areas have a 10kw commercial Fujitsu wall mounted heat pump each. These units where chosen for their high output and excellent efficiency with an energy star rated cop of 3.4. Each area has individual controls allowing temperature settings, fan speed adjustment and on/off changes all at the push of a button. The units have the capacity and the ability to quickly adjust the room temperature to suit any activity be it sitting still or running around madly. The units were also chosen because they are so quiet at a DB rating of 33 at 1m.

The sleep rooms each have a 2.5kw Fujitsu wall mounted heat pump. The silent efficiency is the main reason these units were chosen with an energy star rated cop of 4.66 there is no unit more efficient. These units are so quiet you won't even know they are there. The sleep rooms are all individually controlled to allow maximum flexibility with run times and settings.

The building has 9 individually controlled units that will handle the building and its occupant's needs. The outdoor units have been mounted on the rooftop to keep them away from the children's play areas and get maximum sun. The system has a full 6 year warranty on parts and labour and AHC's 6 year workmanship guaranty


Outcome

A learning environment to be enjoyed even on the coldest days of winter. No overheated teachers or children in the heat of summer. Silence … well from the air conditioning system anyway.

Simple to use, efficient and within budget.
Back...