Cumberland Early Childhood Centre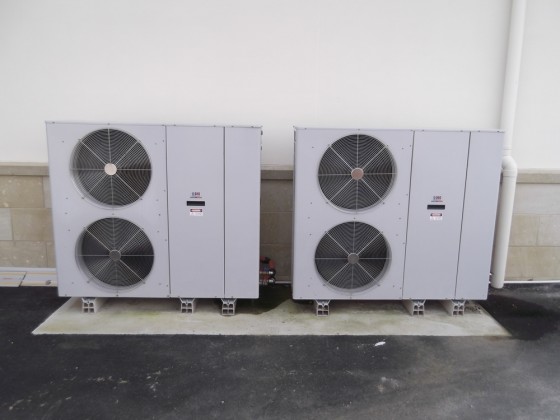 Underfloor heating
The challenge:
Down stairs floor area of 800 square metres broken into 5 age group zones which each have their own sleep rooms, a reception area, offices and a main hallway linking everything together.

Provide a system that will heat the whole ground floor evenly while utilising any solar gain from the predominately north facing areas. The system needed to be user friendly and very efficient to run with low maintenance costs.

The Solution:
The building and the design requirements were perfectly suited to our Heat pump under floor heating system. We set about designing a system that would allow for individually controlled areas using electronic valves which are controlled by electronic thermostats giving the building the ability to adjust as the sun moved around through the day. We broke the building into two large zones "East and West" which each contained lots of small zones that run from two main control panels.

The under floor heating system is powered by two 22kw 3 phase Enviro Heat pumps. The system controller is set to stage in and out each heat pump depending on demand and runs on a rotation schedule for compressor starts and run times.

A main under floor heating system buffer tank keeps water at temperature ready for the system when it calls for heat, removing any lag during high demand and improving heat pump efficiency. We added a 25mm pre heat coil to the buffer tank which the incoming domestic cold water passes through on the way to the final cylinder.

Air curtains installed over the main entrance to prevent the heat escaping out the door during high pick up and drop off times.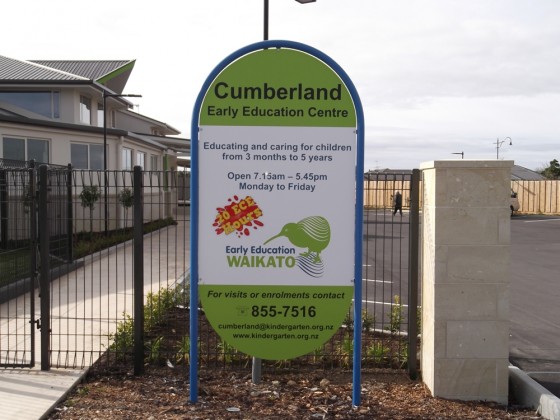 The Benefits:
All areas are kept at an even temperature regardless of the suns positioning.

The whole system is hidden from view and completely silent.

Very efficient to run because of the high COP from the heat pumps.

Low Maintenance with no filters to clean.

Easy to use with the main controller taking care of all the thinking and a simple up and down temperature control in each zone.

Domestic use hot water pre heated to 35 degrees via the buffer coil.

Heat radiating from the floor up
Related Photos
Back...