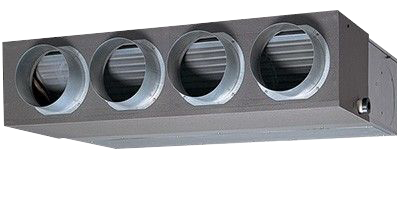 Our ducted systems are the ultimate in comfort, creating the perfect even temperature throughout your home at the touch of a button. They enhance your home lifestyle and because the indoor unit is totally concealed, usually within a ceiling void, they deliver heating and cooling that's a beautiful experience, and yet virtually invisible.
Ducted Heating for your new build
Historically Kiwis have installed one source of heating and more recently cooling in the main living area of the home. This left the remainder of the home to fend for itself, resulting in cold, damp rooms in winter and hot, humid rooms in summer.
As technology moves forward and becomes more affordable we are finding more new home builders are looking for a solution to provide heating and cooling throughout the entire home.
Our ducted system technology enables our customers to enjoy their entire new home year round rather than just a couple of rooms.
If you are building a new home you need to explore the option of ducted central heating. We provide a free design and quote service and all we need is what you would like to achieve and a set of plans.
Ducted Heating for your existing home
Whether you are looking to expand your existing system or upgrading to a completely new system AHC can help.
We have a range of products and materials to suit all needs and budgets.
The design and quote process is very simple. Our design technician will come out for an in home consultation to talk through what you would like your end system to achieve. After a walk through and measure a design is put together and presented to you. This whole process is free with no obligations.
AHC specialise in retrofitting your existing home with a fully ducted central heating system. Our dust-less cutting tools enable us to complete all the work in your home while protecting your furniture and flooring from damage.
AHC complete upwards of 50 ducted systems every year so you can be assured we know what were doing.